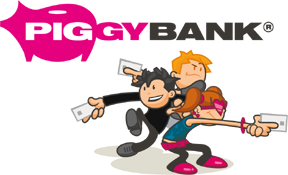 About
OINK! is a PIGGYBANK brand which reaches an audience of children aged 7 to 12 years.

Welcome to OINK! and the wonderful world of PIGGYBANK. OINK! is the first and only national business news service for kids aged 7 to 12.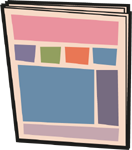 OINK! What's It About?
Now in its 11th year, and moving from newsprint to its new home online so it's even easier to get hold of, OINK! is all about MONEY MATTERS FOR KIDS, dealing with the money issues in a fun, off the wall way children understand and can relate to. OINK! has features about music, and films and games and inflation and bank interest and even tax!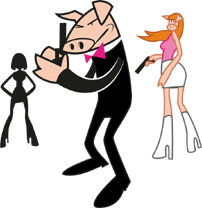 OINK! Advertisers
OINK! has always been entertaining and aspirational and its unique style has attracted a large number of high profile sponsors and advertisers, such as the Bank of England, Honda, Google and Disney.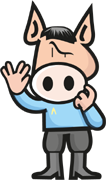 OINK! Innovates
OINK! was FIRST to deliver business news to kids, first in a newspaper, pink, like the Financial Times, first on radio, OINK! On Air on Capital Disney Radio and now online where OINK! can be accessed through computers, mobile phones and tablets - anywhere in the world!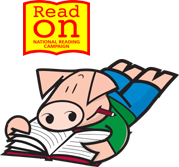 OINK! Education
OINK! and Piggybank® Fantasy Stock Exchange™ have become valuable learning tools for schools who use them as part of the maths curriculum. OINK! has a growing library of information about business, how it works and the world of finance. Piggybank®Fantasy Stock Exchange™ is the first and only stock exchange built just for kids and is supported by the London Stock Exchange - so it's all about real stocks and shares, real money values in real time! It is used regularly by teachers to help children understand the commercial world and to promote literacy and numeracy.